Thu, 13 September 2012
Episode 92 - Brush Up: Zombicide
In which we take a look at the Zombicide board game contents.
In an unboxing video.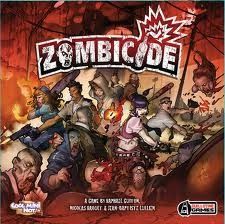 Visit the episode discussion on our forums.
---
Wed, 12 September 2012
Gut Bustin' Games is in the finally 3 days of their Kickstarter for the new game, Cheap Shot - The Game of Insult Rummy. Head on over to the Kickstarter and get when sweet rewards when you back this game.

The gloves are off in this sassy game of biting insults and snappy blocks!
Category:
general
-- posted at: 11:19pm CDT
---