Sun, 19 December 2010
Episode 70 - Gangrenous Demise
Show notes:

1. Intro/Whybut

2. News [55:02]

3. VGA [1:08:51]
http://www.spike.com/event/vga

4. Our picks for games of the year [1:29:45]

5. What did we learn? [2:01:22]
---
Thu, 2 December 2010
A Ruffles review:

Battle Bands is a collectible game for children which uses different flexible "rubber" bands in various shapes. The Bands come in different shapes such as animals, dragons, and beasts, and come in different colors representing powers. Blue is Water, Green is Earth, Red is Fire, and Black is Darkness. The game comes with a colorful Battle Mat that you set on the floor and shoot the Bands onto from about six feet away. To shoot a Band you simply pull it back and flick it with your fingers, like you would with a normal rubber band. Each Band has a different point cost that is calculated when you assemble your army.

You must first pick a point size to play: Brawl (50pts), Skirmish (75pts), Onslaught (100pts), and War (150pts). The size of your army also determines how many points are needed to win the game. An army must have 5 Bands, no more and no less. You may pick any of the colors to use, but only one Band may be a black. A player then shoots his Band at the mat. Any Band that misses the mat is removed from play and does not count. If a non-black Band lands in the Abyss Circle it is also removed from play. If the Band lands touching two or more spaces, the player gets to move it so it is in the center of one of the spaces. A Band that lands on the corner of the mat means the battle mat must be rotated ninety degrees in the direction of the arrow on the mat. If another player's Band lands in the same space with the other player's Band the Bands must battle each other. Earth beats Water, Water beats Fire, Fire beats Earth, and the Darkness Band beats all the others. Darkness Bands with the special rules depending on the actual Band. Each Band also have a crad that goes along with it, it has a picture, point cost, and the special rules for the band. Players alternate the shooting of their Bands until both players have run out of Bands. Once both players have shot their Bands, players see how many points their Bands have scored. The game ends when the first player to the set amount of points wins. If both players have enough points, the player with the most points wins.

You can get Battle Bands in three types of packs:

Rumble Pack $9.99
15 Bands
15 Warrior cards
Fully equipped Battle Mat

Starter Pack $6.99
7 Bands
7 Warrior cards
Battle mat

Booster Pack $3.99
5 Bands
5 Warrior cards

My thoughts:
Battle Bands picks up on the latest fad of shaped and colored rubber bands. I have seen the rubber bands at many different stores, even a few people wearing them on their wrist. Outside of a fashion statement I didn't really see the point of them, however Battle Bands gives you a reason the use their shaped bands! The game is aimed for boys ages 6 and up, but by no means is it for boys only. Battle Bands gives kids the chance to collect and use these select Bands to play a game against their friends and/or family. I had the chance to have my nieces play the game and they both loved it! They loved the "cool shapes" that the Bands came in, and the collectability it offered. If you have kids or younger family members, this is a game that will be a hit with them. The great price of the game is also something that helps make Battle Bands more attractive over many of the other games out there for kids. My bottom line on Battle Bands is: 3.5 out of 5.
Category:
general
-- posted at: 7:16pm CDT
---
Sun, 28 November 2010
Episode 69 -Wine 'em, Dine 'em, Episode 69 'em
---
Sun, 21 November 2010
Category:
general
-- posted at: 10:40pm CDT
---
Tue, 2 November 2010
Episode 68 - We'll Owe You One
Show notes:

1. Intro/Whybut

2. TheWarStore Weekend Interview: Highlander 1st & 2nd place [24:21]

3. Feedback [33:09]

4. TheWarStore Weekend [52:30]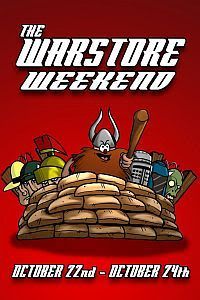 5. TheWarStore Weekend Interview: Neal and Kevin Clark[57:49]

6. News [1:14:29]

7. TheWarStore Weekend Interview: Escalation qualifiers [1:28:57]

8. Fallout New Vegas overview [1:37:47]
http://fallout.bethsoft.com/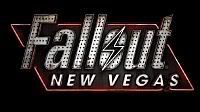 9. TheWarStore Weekend Interview: Softcore Midnight Madness 2nd qualifier [2:09:37]

10. TheWarStore Weekend Interview: Stubbs on Midnight Madness [2:13:10]

11. TheWarStore Weekend Interview: Final discussion with champions[2:23:5]

12. Foodmachine [2:32:43]
http://www.njsobs.com/foodmachine



13. Interview with Phil Vecchione and Patrick Benson about Gnome Stew and Eureka! [2:46:26]
http://www.gnomestew.com/
http://www.enginepublishing.com/eureka-501-adventure-plots-to-inspire-game-masters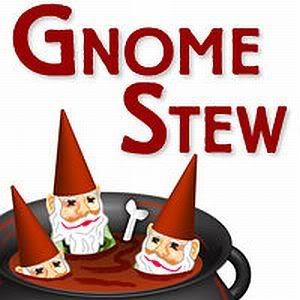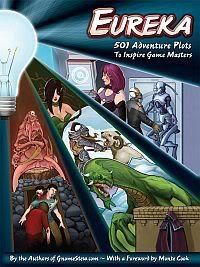 14. SMK: Candace Parker, Becky Hammon, & Lauren Jackson [3:57:25]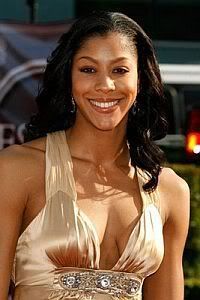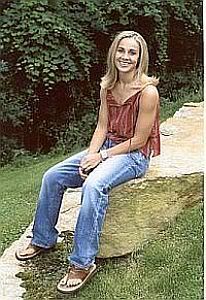 15. What did you learn? [4:06:17]
---
Thu, 21 October 2010

DriveThruRPG, an Internet-based business that specializes in the marketing and distribution of RPGs and roleplaying accessories for traditional dice-and-paper gaming, has posted a bundle of products provided by participating publishers for the purpose of generating charity revenue for the relief of Pakastan's flood victims.

As was done earlier this year for the people of Haiti, DriveThruRPG is calling upon the gaming community to once again make donations towards a fund that will ultimately be wired to Doctors Without Borders. The bundle is priced at $25.00 and contains dozens of donated products valued at over $700.00. The entire amount received from those making donations will go to Pakistan relief.

"Though it has long since moved out of the primary news cycle, the plight of the Pakistani people remains a terrible story," said Sean Patrick Fannon, Marketing and Communications Manager for DriveThruRPG. "Millions remain homeless, and many thousands of lives are at risk due to injuries, illness, and starvation. We proved once before that we can provide some help to those in need, and we are determined to do so again."
DriveThruRPG remains committed to its relationship with Doctors Without Borders; thanks to their non-partisan, non-philosophical agenda and their dedication to provide medical assistance and aid all over the world, they remain the perfect choice to channel help where it is needed.

"Discovering the power to make a difference, as we did with our Haiti efforts, was inspirational," said Steve Wieck, Co-owner of DriveThruRPG. "Once again we are driven to leverage our tools and our marketplace to reach out to those who suffer, and we are grateful that we have the ability to do so."

The Pakistan Flood Relief RPG Bundle, provided at a donation price of $25, will remain available until Monday, October 25th, at www.drivethrurpg.com. As well, DriveThruComics (www.drivethrucomics.com) has a similar bundle for $10, containing over $100 in comics titles.

DriveThruRPG.com is the world's largest source of RPG products available for download, as well as a burgeoning source of digital content for gamers. It is an industry leader in modern business and technology developments for the tabletop gaming fan. For more information, contact Sean Patrick Fannon (sean@onebookshelf.com, 614-946-9371).
Doctors Without Borders/Médecins Sans Frontières (MSF) is an international medical humanitarian organization working in nearly 70 countries to assist people whose survival is threatened by violence, neglect, or catastrophe. For more information, contact Emily Linendoll, Press Officer (emily.linendoll@newyork.msf.org, 212-763-5764).
Category:
general
-- posted at: 9:43pm CDT
---
Sun, 17 October 2010
Episode 67 - Chaos Carnivore
Show notes:
1. Intro/Whybut
2. News [35:42]
3. OshCon Overview [50:16]
4. Shwu's Halo: Reach Review [1:07:55]
---
Sun, 3 October 2010
Episode 66 - OshCon
Show notes:

1. Intro/Whybut

2. Feedback [12:42}

3. News [18:03]

4. Top 3 most wanted video games yet this year {37:17]

5. Interview with Adam Loper about OshCon [45:28]
---
Sun, 19 September 2010
Episode 65 - Pros & Cons
Show notes:

1. Intro/Whybut

2. Hate mail round 3 [35:10]

3. News [45:23]

4. OshCon

6. Top 5 TV shows you MUST be watching [1:25:45]

7. S.M.K. [1:54:39]
---
Sun, 19 September 2010
Category:
general
-- posted at: 12:01pm CDT
---