Thu, 8 October 2009
October is breast cancer awareness month and the we have been rasing money for Susan G Komen for the Cure Foundation.
Along with Mr. Ruffles and Darkemystress doing the Susan G Komen Race for the Cure, a bunch of us and local gamers painted miniatures up in a pink theme and auctioned them off. Ray B. also made a killer Hoth terrain set for the Star Wars miniature game.
We saved the best for last...
Malifaux's Copycat Killer Totem!
This fig is painted by Wyrd's very own Eric Johns and will not be in stores for another month! Don't miss out on your chance to win this exclusive. The link to the auction can be found
here
.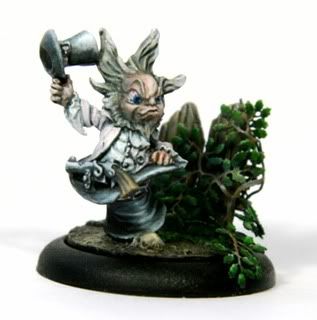 Category:
general
-- posted at: 9:30pm CDT
---