Fri, 25 December 2009
Category:
general
-- posted at: 9:12pm CDT
---
Mon, 21 December 2009
Episode 46 - Dreaming of Web Analytics
Show notes:

1. Intro/Whybut
2. Announcements/Feedback [13:24]
3. News [18:20]
4. Ask the Shwu [45:07]
5. Joke [54:36]
6. Our picks for games of the year [57:50]
7. Off topic - "Avatar" movie review [1:27:58]
---
---
Tue, 15 December 2009
Episode 45 - Feats of Penis Strength
A day late, but not a dollar short!
Show notes for this weeks topics are:

Intro/Whybut
Announcements/Feedback [10:10]
News [17:30]
Bug's Star Wars Saga campaign overview [31:04]
2010 Gaming Resolutions [1:11:17]
Hype and Disappointment for games [1:25:02]
Off topic - Top Tres: Albums [1:40:21]


---
---
Mon, 7 December 2009
Episode 44 - Nakedly Wounded
W.h.y.b.u.t. looks back at our week of MW2 and some Hordes MKII playtest.

Listener feedback from Ray, Dr. Norbert, Ben, and Carnage4u.
[7:09]

News brings us info on Dragon's Lair for the iPhone, lay offs at WotC, javelin glitch banning in MW2, trains, nuns, and fire.
[9:42]

Background on Mr. Ruffles' character Flattery and an overview of Paizo's new Summoner class from the Advanced Player's Guide Playtest for the Pathfinder rpg.
[34:40]

We picking some of our favorite gaming characters. Ranging from, rpgs, novels, video games and etc.
[50:56]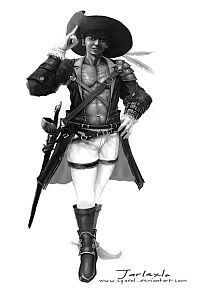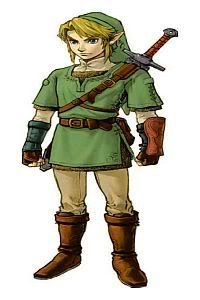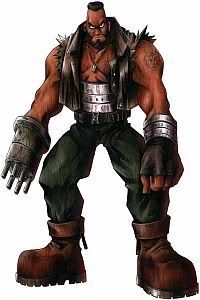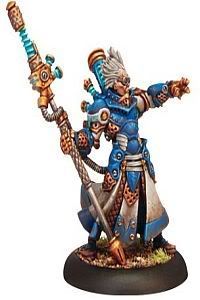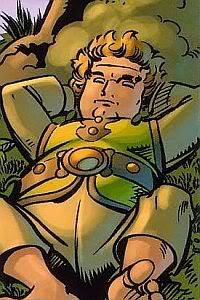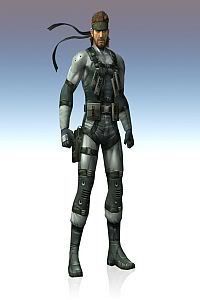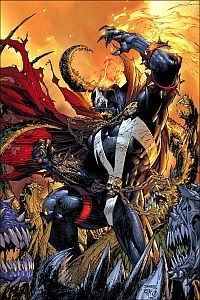 Shaun Woo and Mr. Ruffles discuss the documentary "Monster Camp". Their thoughts on it along with a review. [1:08:59]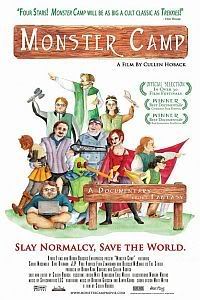 We jump off topic with Ask the BCGs which leads into Ask the Shwu. [1:25:27] [1:52:18]
---
---
Sun, 29 November 2009
Episode 43 - Noxiously Adorable
We drop it like it's hot this week!


Full of Thanksgiving leftovers Mr. Ruffles, Shaun Woo, Trazor, and Darkemystress give you w.h.y.b.u.t. updates. Modern Warfare 2 action, WoW's Thanksgiving event, and more.
Listener feedback from Pete, Dr. Norbert and an iTunes review from Galieo. Keep the feedback coming guys!
[12:15]


A short round table discussion on advertisements in games. Is it the signs of the times or just too much?
[33:19]


The BCGs tell us their thoughts on some stupid and broken game mechanics for rpgs and tabletop games.
[40:32]


Shaun Woo changes it up on the rest of us with "Ask the BCGs" A flip on the segment you love with Mr. Ruffles, Trazor, and Darkemystress tackling the questions from our listeners.
[56:38]
---
---
Mon, 23 November 2009
Episode 42 - OMG It's Huge
It's been two weeks, but we are back and coming at you! A lot of catching up this week with W.h.y.b.u.t.
News this week has DVD wars, a ton of new stuff from Privateer Press, Pathfinder advanced players guide, new Dragon Age DLC, a guy marries a video game, and more.
[8:58]
ShaunWoo gives us a quickie on Left 4 Dead 2. Chainsaw anyone?[28:04]
Darkemystress' is with us this week for a very short MMO report. Which leads to Mr. Ruffles' life changing decision.
[33:28]
BOOM HEADSHOT! Modern Warfare 2 review...the good, the better, and the great.
[36:36]
Earlier in the week Mr. Ruffles and ShaunWoo talked with Erik Bauer from
Gaming Paper
. Find out all about this great product for role playing games.
[49:21]

Dragon Age: Origins is it all the rage? Best RPG video game ever? Find out what Mr. Ruffles and ShaunWoo think with this overview.
[1:05:39]
[1:32:56]
Assassin's Creed 2 overview by Mr. Ruffles. Better then the first one or just boring? And why so much needless crap in the game?
[1:46:28]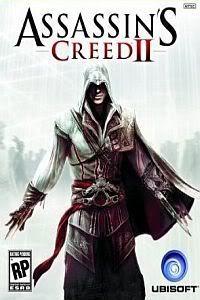 Our newest segment Top Tres brings babes to the table. Mr. Ruffles, ShaunWoo, Trazor, Darkemystress, and Bug rate 1, 2, and 3. Which out of the women below made who's list.
[1:57:08]
---
view links from topics in this episode.
"8 Bit Junkie" is courtesy of George Wood.
---
Sun, 8 November 2009
Episode 41 - Ridiculously Lost
What a day...power outage fubars everything. Halfway into news and the power goes out at ShaunWoo's house. Lost some great stuff we had recorded. So we fill with some previously recorded Xbox 360 game reviews.
This week we bring you a recap on our week. W.h.y.b.u.t. is back?! 750 pt event in Madison, Xbox games, and ShaunWoo's lazy Saturday.
Small news segment with iPhone games and why Activision is beening sued.
[17:03]
Mr. Ruffles hits us with a review of "Wet" for the 360.
[28:29]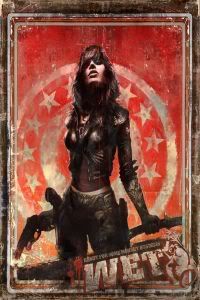 Mr. Ruffles pumps out a review of "Wanted: Weapons of Fate" for the 360
[40:59]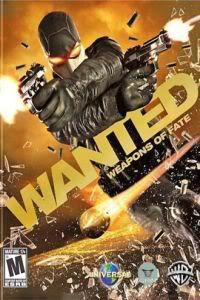 ---
view links from topics in this episode.
"8 Bit Junkie" is courtesy of George Wood.
---
Mon, 2 November 2009
Episode 40 - Skillfully Snuggled
We hit the big four o! Special guest host JakeBacon joins us for this milestone.
After a quick review of our week we dive into a small news segment containing comics on the iPhone, Kill Doctor Lucky, and a casting update for the Thor movie.
[11:30]
JakeBacon gives us the run down on Champions Online.
[23:00]
Mr. Ruffles and ShaunWoo talk with Eric Johns from
Wyrd Miniatures
about their new game Malifaux.
[45:20]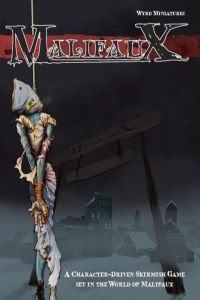 A "Ruffles review" of Grand Theft Auto: The Ballad of Gay Tony. Could this episode be as bad or better then Rockstar's last GTA episode?
[1:23:43]
We jump off topic with the segment that is sweeping the nation..."Ask the Shwu".
[1:39:27]
---
Visit the episode discussion on the
forums
to
view links from topics in this episode.
"8 Bit Junkie" is courtesy of George Wood.
---
Sun, 25 October 2009
Episode 39 - Drunk With the End of Days
Hey everyone,
After a wild week we are back with episode 39. Jam packed with bunch of great stuff this week.
A look back of our week with 501st Legion & R2-D2 Builders Group at Discovery World, Trazor's Flashpoint event, and Jambot 09 Halloween Party.
Huge news segment with talk on all the great video games still to come out yet this year, Star Wars: Knights of the Old Republic 2 restoration mod, January 2010 Privateer Press releases, and more...oh my! [13:01]
ShaunWoo and Mr. Ruffles talked to
Soda Pop Miniatures
Creative Director/Owner John Cadice. [38:59]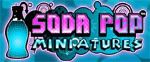 Trazor and Mr. Ruffles give their first impressions review of
Borderlands
for Xbox 360. [1:00:44]
---
view links from topics in this episode.
"8 Bit Junkie" is courtesy of George Wood.
---
Wed, 21 October 2009
Privateer Press announced release of the four new plastic Warmachine Warjack kits that can create one of three different Warjacks.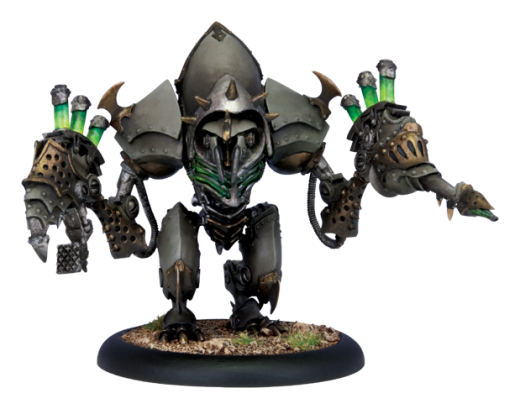 Category:
general
-- posted at: 7:19pm CDT
---