Sun, 19 June 2011
2 player, scenario based board game, with one player taking control of the Dwarfs, while the other commands the Undead. There are 6 scenarios to play through, each build upon each other, culminating in a huge, desperate battle which will ultimately decide who controls the King's Hold.
We will have a detailed review of the game coming up in episode 80.

The box.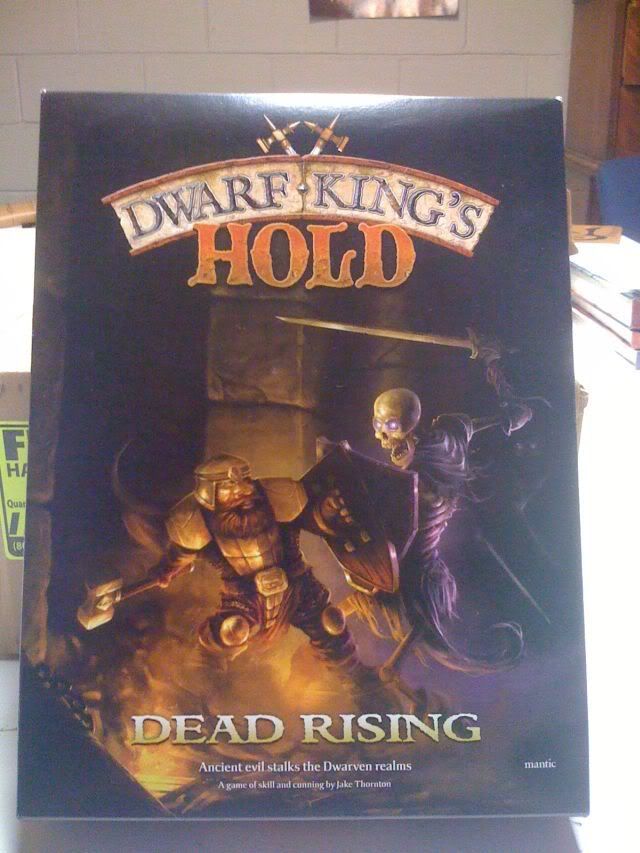 The guts.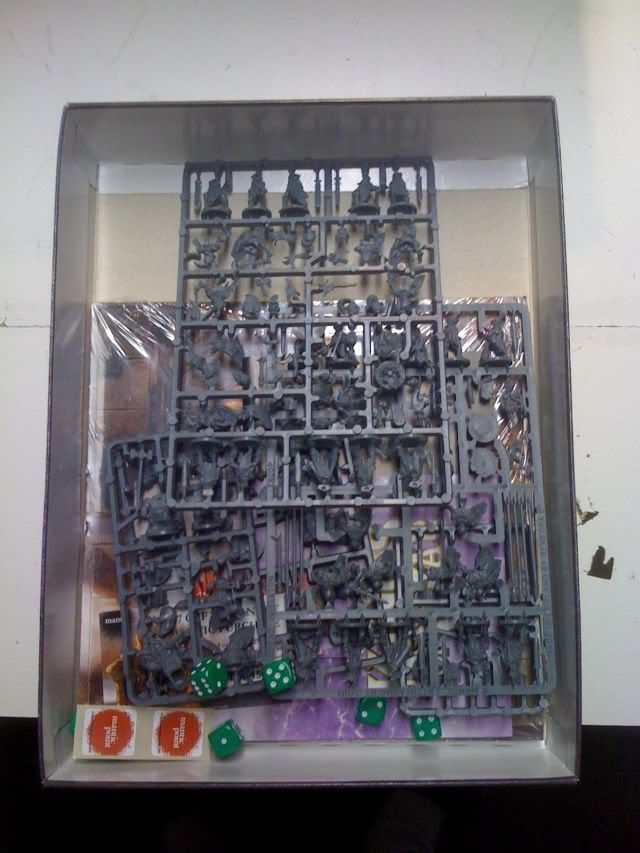 Undead spure.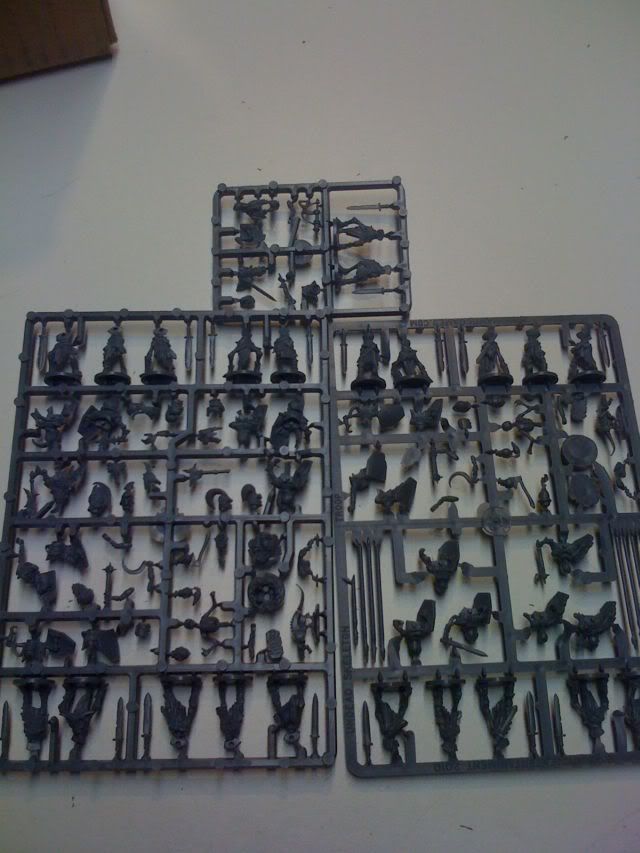 Dwarf spure.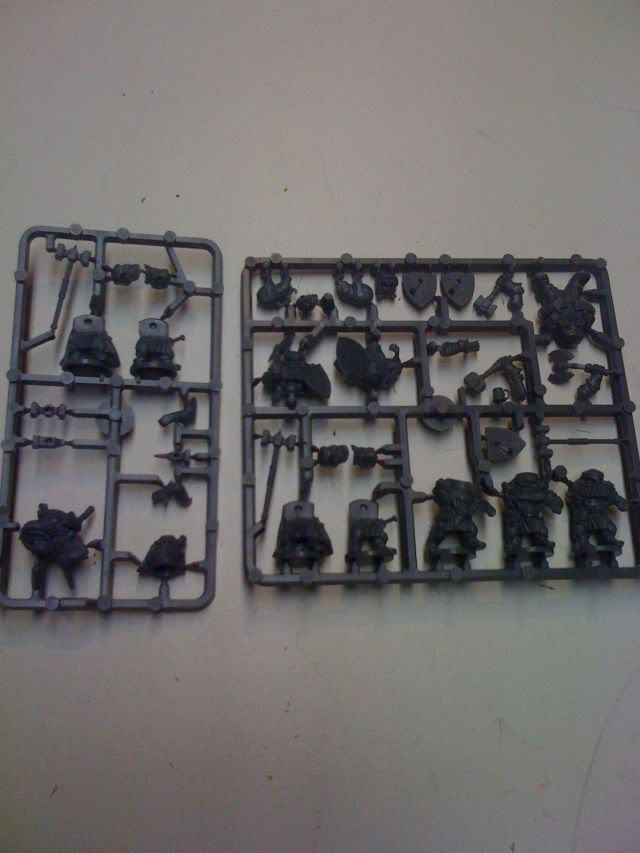 Rulebook, Mantic guide, sealed dungeon tiles and dice.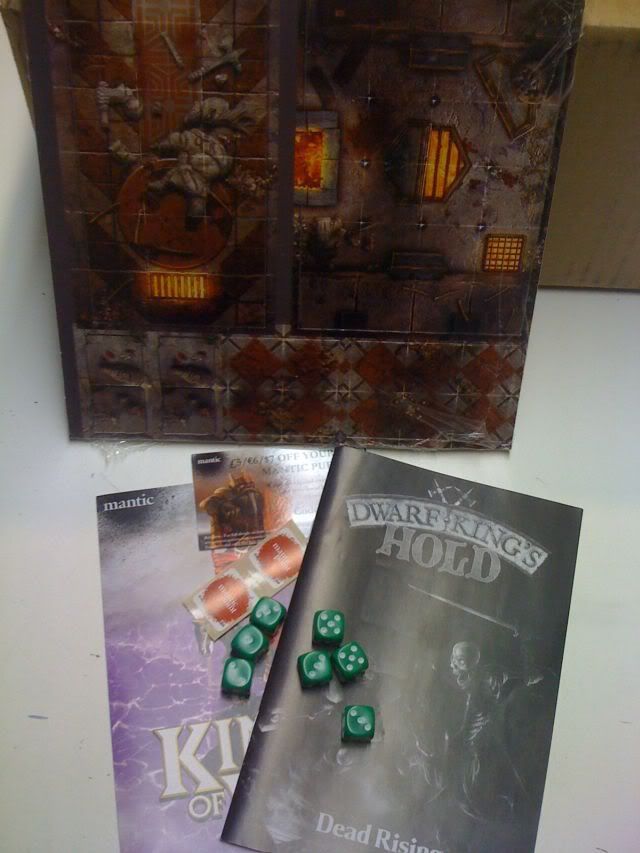 Opened one sided dungeon tiles and counters.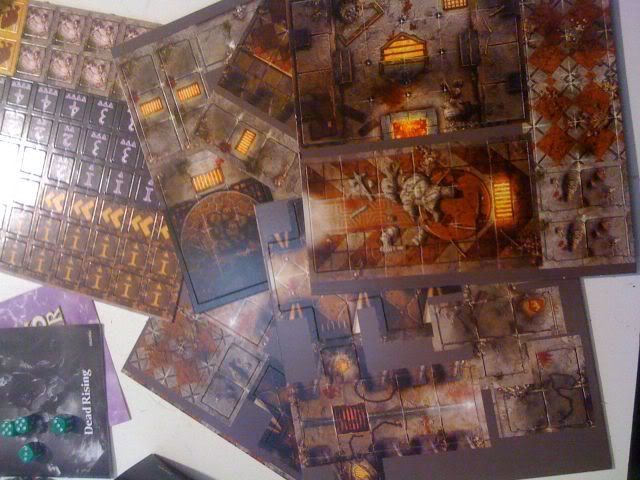 Category:
general
-- posted at: 9:35pm CDT
---